Lisa Chipps, MD, MS, FAAD
Dr. Chipps is a board-certified dermatologist and dermatologic surgeon with specialty in Mohs micrographic skin cancer surgery, facial plastic and reconstructive surgery, laser skin treatments, liposuction, and general and cosmetic dermatology. She is licensed to practice medicine in California and Colorado.
Dr. Chipps earned her Bachelor of Science and Master of Science degrees in Physiological Science from the University of California, Los Angeles (UCLA). She received her M.D. at the Keck School of Medicine of the University of Southern California. She was awarded a research fellowship at UCLA in dermatology during medical school. She did her internship year at the UCLA-West Los Angeles Veterans Affairs Hospital. Dr. Chipps completed residency training in dermatology at University of Colorado Health Sciences Center in Denver, Colorado and at Harbor-UCLA Medical Center, in Torrance, California. During her residency, she received a preceptorship award from the American Society for Dermatologic Surgery. She then completed a two-year fellowship in procedural dermatology, Mohs Micrographic Surgery, and cosmetic surgery with Dr. Ronald Moy at UCLA. She has received awards for her research in skin cancer. She has published numerous studies in journals and has done many presentations at scientific meetings related to her research in dermatology.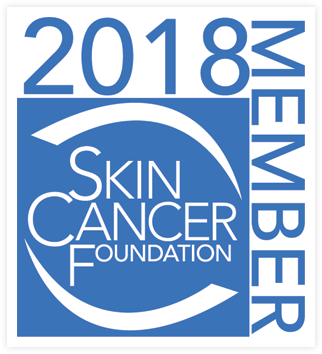 Dr. Chipps has a special interest in skin cancer education and prevention. She regularly volunteers for free skin cancer screenings through the American Academy of Dermatology, the American Society for Dermatologic Surgery, and the Skin Cancer Foundation. She also volunteers at the Venice Family Clinic. In addition to her volunteer efforts, Dr. Chipps is an active member of numerous medical societies, including the American Academy of Cosmetic Surgery, the American Society for Laser Medicine and Surgery, the American Society for Dermatologic Surgery, and the American College of Mohs Surgery.
What inspired you to become a dermatologist?
Since childhood, I knew I would be a doctor to take care of people of all ages. Dermatology incorporates my favorite aspects of medical practice. I am able to care for people of all ages, from childhood through the golden years and beyond. I perform surgical and cosmetic procedures every day, but most of my patients are relatively healthy. I have the opportunity to help people to improve the health of their skin and enhance their lives by putting their best faces forward.
Why did you decide to practice dermatology in Beverly Hills?
I came to Los Angeles from Colorado in 1992, and I fell in love with the vitality and culture of this city. After training at UCLA and USC, I joined MFC at UCLA. We quickly outgrew our space and moved to Beverly Hills for a larger, beautiful suite with state-of-the-art technology and an accredited outpatient surgical center. This Beverly Hills dermatology location, like our smaller offices in Encino and Torrance, allows us to provide modern, expert care to all of our Los Angeles patients.
Do you specialize in a specific area of dermatology? (e.g. Mohs, Cosmetic, etc.)
After becoming board certified in dermatology, I did a two-year fellowship in Mohs Micrographic Surgery and Cosmetic Surgery, qualifying me to become a Diplomate of the American Board of Cosmetic Surgery and a Fellow of the American College of Mohs Surgery. I then received my third board certification from the American Board of Facial Cosmetic Surgery.
With three board certifications, my expertise really is in surgical procedures, including Mohs surgery to remove skin cancers, reconstructive surgery (to make it look as if there never was a skin cancer), and cosmetic surgery to keep people looking their best. I also use lasers and traditional cosmetic dermatology techniques to enhance outcomes. Always, I strive to provide my patients with results that look healthy and natural.
Concerning skin care, what is one piece of advice you frequently offer?
I strive to help each of my patients to reach a point where they feel beautiful in their skin without makeup. I advise my patients to be proactive with skin care, using products, lasers and injectables to prevent signs of aging, rather than waiting until they see those signs and then working to correct them.
What is your approach to providing patient care?
I truly care for my patients. I often call to check on them before and after surgical procedures, and I make sure that all of my surgical patients can always reach me by telephone or email. The trust of my patients is an honor that I treat with respect.
What makes MFC the leading dermatology practice in Beverly Hills?
Moy, Fincher and Chipps is the leading dermatology practice in Beverly Hills because we are the only practice with four fellowship-trained Mohs surgeons, the latest and newest laser technologies, and truly honest and caring physicians. I would trust each of my partners to perform surgical procedures on me, so I feel confident that as a team, we provide the best care to our patients.
What is one of your favorite things to do in Beverly Hills?
I love people, and Beverly Hills is a fun place to observe and to interact with people from all over the world. We have fabulous restaurants, shopping, and holiday celebrations in our neighborhood. I especially enjoy the holiday lights, the long summer shopping days, and the Fathers Day car show.