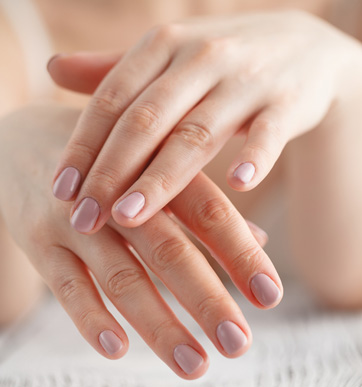 Cosmetic Dermatology
Erbium Laser Resurfacing for the Face, Neck, Chest and Hands
Want to even skin tone, smooth fine lines and improve overall texture? Consider a skin resurfacing treatment with either our CO2 or erbium laser. With our cooler weather, now is the perfect time for a skin resurfacing treatment because less of our skin is exposed to the sun (think safer healing), and your comfort is enhanced as summer heat can make the recovery process less pleasant. There are primarily two types of lasers used for skin resurfacing, the CO2 laser and the erbium laser. The CO2 laser is more intense and offers the most dramatic skin improvement, but it also requires longer healing times. For those looking for less downtime and a winter skin refresh, the erbium laser treatment may be an excellent option for you.
Best outcomes are achieved by the most experienced and knowledgeable cosmetic surgeons. The board certified physicians at Moy, Fincher, Chipps Facial Plastics and Dermatology in Beverly Hills achieve excellent results with our resurfacing lasers and will tailor treatments to your specific skin type and your treatment goals.
What is Erbium Resurfacing?
The Erbium resurfacing laser is an ablative laser that precisely vaporizes the outermost layers of skin revealing newer younger skin. It also activates collagen and elastin synthesis, which helps tighten the skin. This dual action laser can reverse signs of aging, soften skin, remove dark spots, and minimize wrinkles. The dull and damaged outer layers of skin are removed, and heat penetrates to rebuild collagen and elastin. Because the erbium laser doesn't go as deep as our CO2 laser, most patients describe a mild "sunburned" look after the treatment and recovery time is typically 3-5 days
What does Erbium Resurfacing treat?
The procedure improves lines and wrinkles on the face, neck, chest and hands. It can soften vertical lip lines and fine lines elsewhere on the face. Erbium resurfacing can also improve acne scars and correct pigmentation problems, blotchiness, freckles, sun damage and pre-cancerous actinic keratoses (rough scaly patches on sun exposed skin). Because this laser also stimulates collagen production to tighten and smooth the skin, erbium treatments give silky, more even, younger-looking skin with a short recovery.
The Procedure
At Moy, Fincher, Chipps Facial Plastics and Dermatology in Beverly Hills our expert cosmetic surgeons can gently and comfortably eliminate damaged skin layer by layer. Erbium laser resurfacing is an outpatient procedure using pre-procedure topical numbing cream for your comfort. After the treatment, the skin is pink for 1-2 days followed by another few days of skin flaking. Most patients fully recover and are back to their everyday routines within 3-5 days. Because this laser is gentle, it can safely and successfully treat darker skin tones as well as very fair shades. Healthy new skin appears in 5-7 days and skin continues to improve over a few weeks.
The Advantages of Erbium Laser Resurfacing
It is accurate and produces reliable results
It is well-controlled and can remove skin layer by layer
Can be performed with topical anesthesia
Can be used on the sensitive skin of the neck and chest, as well as the face and hands
The result is a naturally rejuvenated appearance
Excellent results for sun damaged skin
Reduces winkles and surgical scars
Quick results with little or no pain after treatment
Works well on fair skin and dark skin
Results are long-lasting
Reduces acne scars and evens out pigmentation
Can treat fragile skin under and around the eyes
Can be combined with other procedures
Causes fewer side effects like swelling bruising and redness
If you have unwelcome sun damage, poor skin texture or tone on your face, neck, chest, or hands, acne or surgical scars erbium laser resurfacing may be your winter solution for rejuvenation. Recovery in cooler weather is more comfortable and skin is more often hidden under clothing to safely heal. To find out if Erbium resurfacing is right for you, contact Moy, Fincher, Chipps Facial Plastics and Dermatology in Beverly Hills for a consultation.