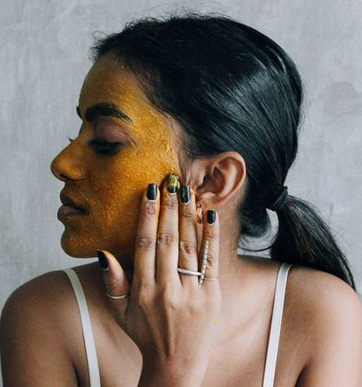 Beauty Tips
Turn your holiday ingredients into an anti-inflammatory face mask
The holidays can be tough on your skin. The dry winter weather, the not so healthy indulgences, the family stress! Fortunately, we have a fun solution. What if you could turn your holiday ingredients into a revitalizing, anti-inflammatory face mask? Try this fun and simple recipe that the whole family can enjoy! The entire team at Moy, Fincher, Chipps Facial Plastic and Dermatology is wishing you and your family happy holidays.
---
Turmeric, Cinnamon, Honey and Coconut Oil Face Mask
Below are the simple ingredients and directions you'll need. Enjoy!
Simple ingredients:
1 tsp turmeric
1 tsp cinnamon
1.5 tsp honey
1 tsp fractionated coconut oil
Simple directions:
Start by washing your face with a gentle cleanser.
Combine all of the ingredients in a small bowl.
Stir until well mixed and a smooth consistency is achieved.
Apply the mask to your skin.
Leave the mask on for 15 – 20 minutes, then rinse well.
The benefits of Turmeric and your Skin 
Turmeric has been shown to exhibit anti-inflammatory, anti-neoplastic, antimicrobial, and antioxidant properties.The same chemical that gives turmeric its yellow color, curcumin, may be responsible for helping treat a variety of dermatologic diseases, such as rosacea and eczema.
The benefits of Cinnamon and your Skin
Cinnamon is a potent spice. It has been used for thousands of years not just for its aroma, but for its powerful medicinal properties as well. Cinnamon contains antioxidants, which fight damaging free radicals that damage your skin's elastin and collagen, contributing to aging.
The benefits of Honey and your Skin
Honey has been used for thousands of years as a skin remedy. Its antimicrobial properties help treat skin bacteria in a natural, chemical-free way.
Professional Cosmetic Dermatology
While this fun and easy holiday ingredient face mask can soothe and brighten skin temporarily, come visit one of our cosmetic dermatologists to learn more about how you can significantly improve the health and appearance of your skin. Whether you wish to remove brown spots, smooth lines, fill hollows or tighten skin, we offer multiple treatment options to meet your goals. Here are a few of our favorites around the holiday season: