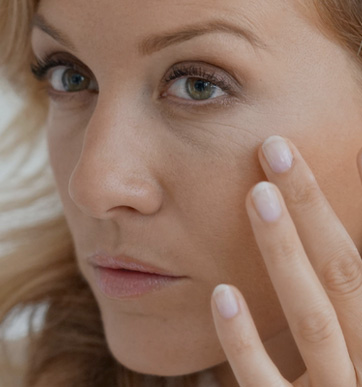 Q&A Interview
Pellevé Q&A with Edgar Fincher, MD
Pellevé is a non-invasive solution to reduce the appearance of fine lines and wrinkles. Pellevé is non-invasive and produces lasting results without needles or surgery. Pellevé is a safe and effective option for a no downtime procedure that gives you a refreshed youthful appearance. A series of treatments is recommended to boost the collagen rebuilding process.
Pellevé uses radiofrequency energy (electrical current produced by radio waves) to precisely heat the deeper layers of your skin without damaging its surface. When these deep layers are heated, it causes collagen, a key component of the skin's healthy support structure, to contract. This contraction both increases skin tightness and causes skin cells to produce more collagen. This new collagen helps replace what age has degraded, improving overall tightness and smoothing wrinkles.
In this Question and Answer Interview Dr. Edgard Fincher addresses the most frequently asked questions pertaining to Pellevé. Have additional questions about Pellevé? Contact Moy, Fincher, Chipps Facial Plastics & Dermatology to learn more.
What does Pellevé treat?
Pellevé is a phenomenal non-invasive treatment options for the reduction of fine lines and wrinkles. Specifically, Pellevé can treat the following problem areas:
fine lines from the nose to mouth corners (nasolabial folds)
wrinkles around the mouth
loose skin above and below the eyes
crow's feet
forehead lines
jowls and neck laxity
How long does a Pellevé treatment take?
Pellevé treatments are customized to the patient's needs, treatments could last from 20 – 60 min. When you meet with me or one of our other board-certified fellowship trained cosmetic surgeons, we'll discuss your problem areas and if Pellevé is the appropriate treatment for you. The procedure itself is quick and performed in one of our three office locations Beverly Hills, Torrance or Encino.
How many Pellevé treatments are recommended?
Although many patients begin to see results immediately after one treatment, most patients begin with a package of 3-4 Pellevé treatments spaced about 1 month apart. The number of treatments recommended will be based on your specific needs.
What are the alternativers to Pellevé?
There truly are no alternatives to Pellevé. Pellevé treatment is unique as it is a non-invasive skin tightening procedure for face and neck, with no pain or downtime. As an industry leading dermatology clinic nationally, we take our time to select the best technology to ensure our patients the best results available.