Los Angeles Skin Cancer Institute
Moy-Fincher-Chipps in collaboration with leading Los Angeles medical, radiation, and surgical oncologists deliver the most comprehensive skin cancer care through our Los Angeles Skin Cancer Institute. From skin cancer prevention to early detection to treatment of all forms and stages of disease, we look forward to working with you to address your concerns and develop the most personalized care experience possible.

Because 40% of patients develop a second skin cancer within 5 years of being diagnosed with their first skin cancer, we emphasize the importance of skin cancer prevention. As one of our patients, we teach you a comprehensive method of skin cancer prevention and early detection, so that you are empowered to make the healthiest choices for your skin going forward.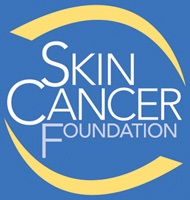 All of our providers are highly recognized skin cancer experts and firmly believe in treating you as a patient, not a number. We offer our patients highest cure rate treatments and for those with advanced disease, we have access to the most current technologies and newest medications through numerous clinical trials. Dr. Ronald Moy, Dr. Edgar Fincher, Dr. Lisa Chipps, and Dr. Jennifer Herrmann are all board certified, fellowship-trained Mohs Micrographic skin cancer surgeons. If a patient's cancer requires treatment beyond or in addition to surgery, we work closely with leading local board-certified and fellowship-trained medical, surgical, and radiation oncologists.