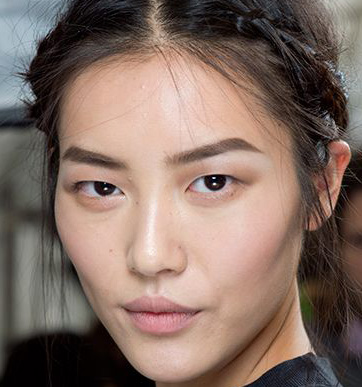 Cosmetic Dermatology
A New Alternative to IPL for Pigmentation Problems
The PiQ04 Pigmentation Laser
The PiQ04 Pigmentation Laser is revolutionary. It's the first 4-wavelength picosecond and Q-switch laser that uses laser energy to treat a wide range of pigmentation disorders with minimal downtime and without scarring. It is the most powerful solution available for efficiently removing unwanted brown spots and patches. Moy, Fincher, Chipps Facial Plastics and Dermatology provide the latest dermatology technology available for our dermatology patients in Beverly Hills, Torrance and Encino, CA.
Until the PiQ04 Pigmentation Laser was introduced to American cosmetic dermatologists in February 2018, one popular treatment option for discolorations was Intense Pulsed Laser (IPL). IPL treatments (Photofacial) use a broad range of light types to target discolorations, but because of this, IPL isn't very efficient.
IPL treatments can remove some unwanted brown spots, but have some downsides:
Many patients report that the treatments are painful.
The treated areas often swell or turn pink for more than a day after treatments.
If treatments are too hot, blisters can occur.
The amount of downtime depends on how aggressively the treatments are, and can take up to one week, with some peeling.
There is a risk of burning the skin, which can cause hypopigmentation leaving white spots on the skin. When this happens, sometimes there is no medical treatment to restore lost pigment except for medical tattooing.
IPL is good for people with light, untanned skin with some elasticity. It is not for people with darker skin types.
For best results, a series of treatments are needed.
Benefits of the PiQ04 Pigmentation Laser
The PiQ04 Pigmentation Laser is faster and safer than anything available to treat multiple pigmentation issues, including age spots, sun spots, melasma, and uneven skin tone. Not sure what treatment is right for you? Search by dermatology problem area.
Because the PiQo4 Pigmentation Laser delivers energy so quickly—in a picosecond—it efficiently targets pigment while generating very little heat and therefore causing very little collateral damage to surrounding skin. This results in fewer treatments needed to achieve results, decreases side effects, and increases the laser's safety profile. And because different types of light can be selected, this laser is safer on darker skin types.
Why is the PiQo4 Pigmentation Laser better than IPL for skin discolorations?
It treats discoloration more efficiently than IPL.
Treatments are faster, with little discomfort and minimal downtime.
It can more easily remove very shallow and deeper types of brown discoloration.
It is safer on darker skin types.
Because it delivers energy more quickly and creates less collateral damage than IPL, it has fewer associated risks. .
How to treat hyperpigmentation?
Speak with a cosmetic dermatologist at Moy, Fincher, Chipps Facial Plastics and Dermatology in Beverly Hills, CA to learn more about the best approach for your skin. Our board-certified dermatologists in Beverly Hills often recommend this PiQo4 pigmentation laser combined with specific brightening and fading creams as well as our award-winning reparative DNA EGF Sunscreens. Some conditions like isolated sun spots can be treated in as few as one treatment, while a condition like melasma may take a series of more gentle treatments to safely achieve pigment clearance.
In general it's important to remember to avoid sun exposure, wear sun screen daily, and take care of your skin to help prevent new brown spots and keep the brown spots you do have from getting any darker. If you have unwanted brown spots or patches on your skin, we look forward to discussing a customized treatment plan for your skin.