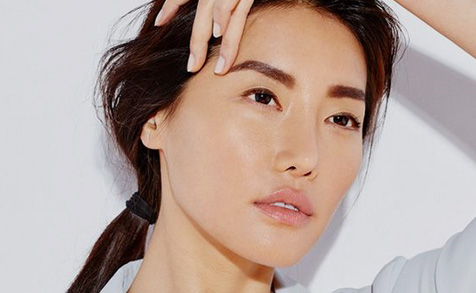 Featured Article
Look Young but not Done
Want to refresh your look without losing your identity? Just like makeup, cosmetic surgical procedures should enhance your natural beauty, not re-create or hide it.
We asked our own Dr. Ron Moy, a facial plastic surgeon and dermatologist about how to achieve the most natural looking facelift. Here a some of his tips.
Communicate your goals. When consulting with your surgeon, make sure you point out your concerns in a mirror and bring photos of how you looked in your 20s and 30s. This helps your surgeon best understand how to restore your look naturally. It's also important to view the surgeon's before and after photos, so you have sense if you like his or her work.
Take a step approach. If you are just starting to notice deeper smile lines or early jowls, consider less invasive tightening and lifting procedures with radiofrequency devices or with judiciously placed soft tissue fillers like restylane, radiesse, or sculptra. These treatments can help lessen early signs of aging, delaying the need for a surgical procedure.
Don't forget to address your skin! One of the biggest plastic surgery give-aways is seeing tighter, beautifully contoured skin that looks old. Combining technologies like the fractionated CO2resurfacing laser with a facelift often gives much fresher improvement. The CO2laser can smooth the skin around the eyes and mouth unlike any surgical procedure can, and it also reduces brown spots and skin irregularities. Because laser resurfacing can be done at the same time as surgical procedures, recovery isn't extended.
Understand the surgical procedure and its recovery. Today, with newer techniques, it is possible to perform facelifts and other surgical procedures under local anesthesia. We routinely use local tumescent anesthesia in our office to increase safety, speed recovery and minimize the need for drains or post-procedure hospital stays. This makes the recovery period much easier and enjoyable for patients.
Do your homework and review your surgeon's qualifications. We at MFC exhibit all the characteristics any patient should look for when considering a facelift.  A facelift surgeon should be experienced and busy in facial plastics surgery doing procedures like facial cosmetic surgery, facial plastic reconstructive surgery, Mohs micrographic surgery, and laser surgery.  Board certification by the American Board of Facial Cosmetic Surgery and membership in the American Academy of Cosmetic Surgery and the American Academy of Facial Plastic Surgery are among the memberships that anyone should look for in a facelift surgeon.